Lisette Olivera and Catherine Zeta-Jones snap a photo together at the premiere of their new series National Treasure: Edge of History held at the El Capitan Theatre on Monday (December 5) in Hollywood.
The co-stars and on-screen rivals joined several of their co-stars at the event, ahead of the upcoming December 14th Disney+ premiere of their new show.
Also stepping out from the series were Zuri Reed, Antonio Cipriano, Jordan Rodrigues, Jake Austin Walker, Lyndon Smith and Tommy Savas.
Check out more inside…
There were many other Disney Channel and Disney+ stars who joined the festivities as well, who you can see below!
In the upcoming series, Jess Valenzuela's (Olivera) life is turned upside down when an enigmatic stranger gives her a clue to a centuries-old treasure that might be connected to her long-dead father. Jess has a knack for solving puzzles, and her skills are put to the test as she and her friends follow a series of clues hidden in American artifacts and landmarks. But can Jess outsmart a black-market antiquities dealer (Zeta-Jones) in a race to find history's greatest lost treasure and unbury the truth about her family's past?
National Treasure: Edge of History will have a two episode premiere NEXT Wednesday, December 14th on Disney+. Check out the trailer right here!
See all of the attendees at the premiere below…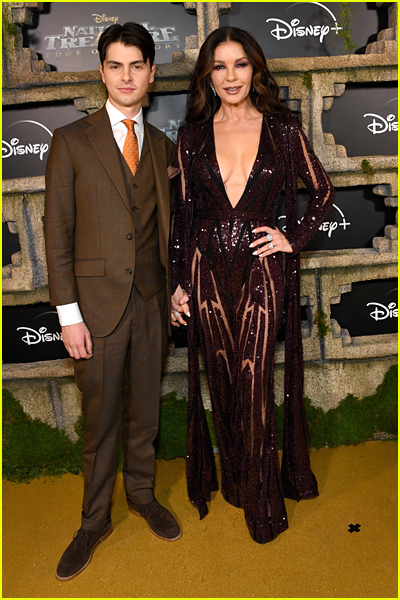 Catherine Zeta-Jones (Billie) & son Dylan Douglas
FYI: Catherine is wearing Elie Saab with Sarah Flint shoes.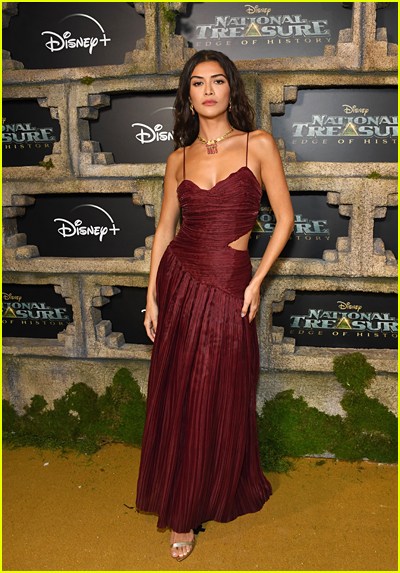 Lisette Olivera (Jess)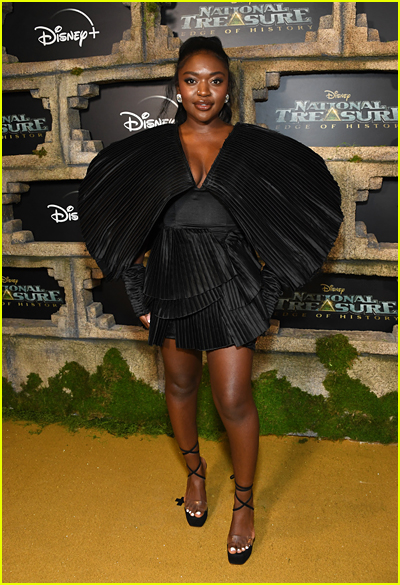 Zuri Reed (Tasha)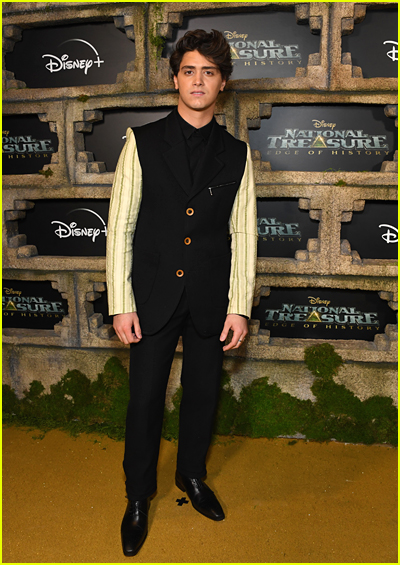 Antonio Cipriano (Oren)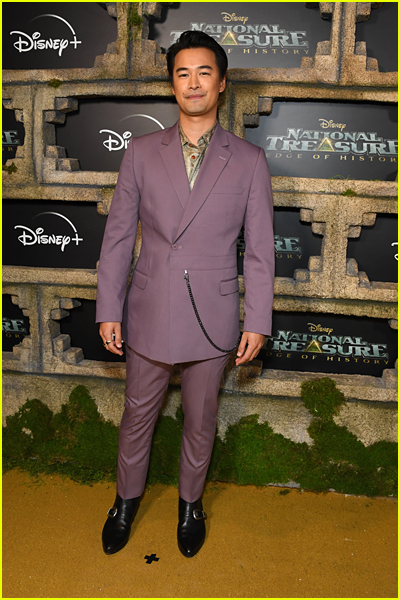 Jordan Rodrigues (Ethan)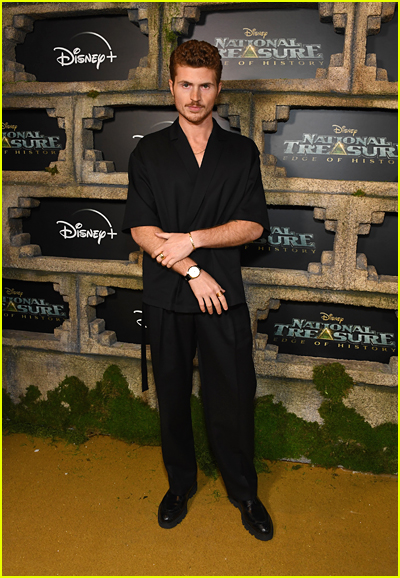 Jake Austin Walker (Liam)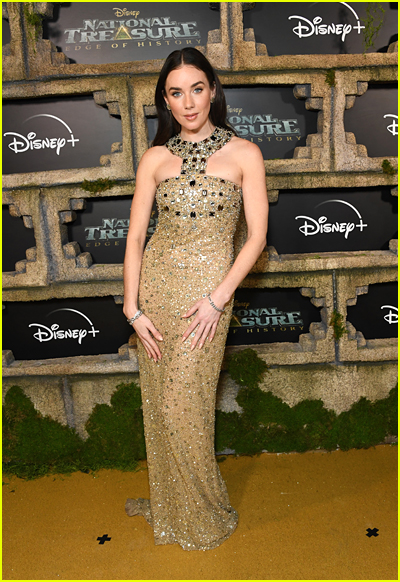 Lyndon Smith (Agent Ross)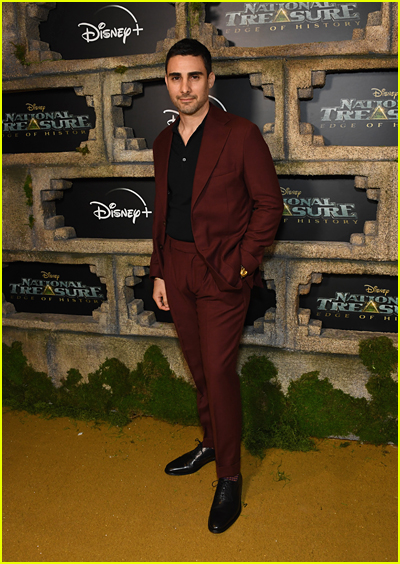 Tommy Savas (Dr Zeke Hudson)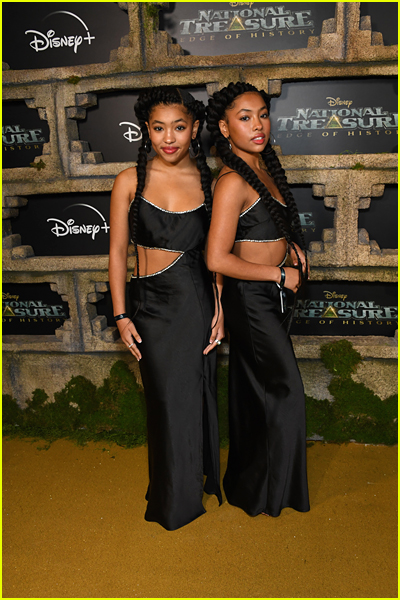 Anais & Mirabelle Lee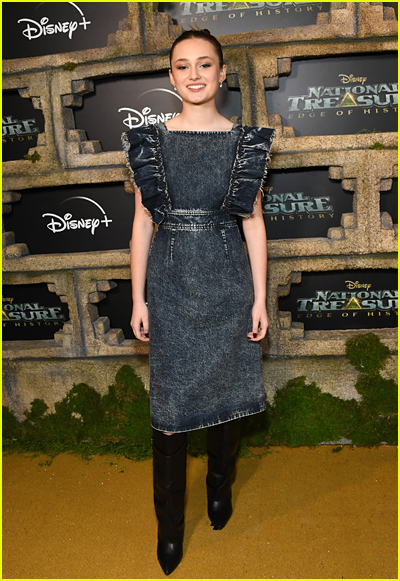 Audrey Grace Marshall
FYI: Audrey is wearing a Miu Miu dress.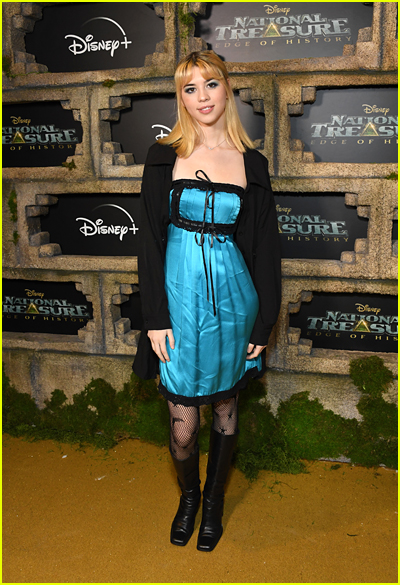 Callie Haverda
Callie stars in the upcoming Netflix series That '90s Show as Eric and Donna's daughter Leia. Check out the teaser trailer!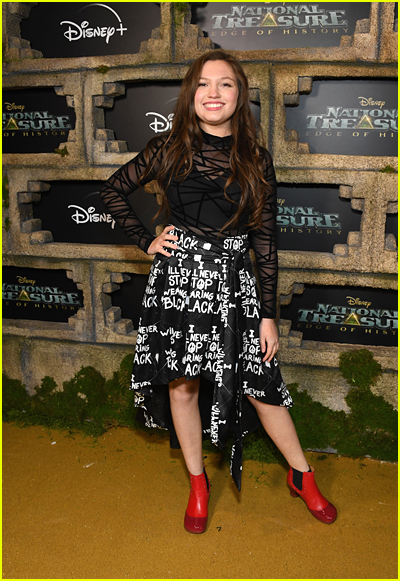 Daire McLeod
ICYMI: Get to know 10 Fun Facts about Daire, who stars in the Apple TV+ series Ghostwriter.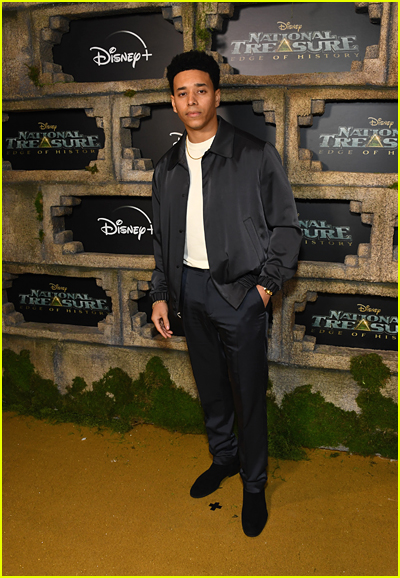 First Kill's Dominic Goodman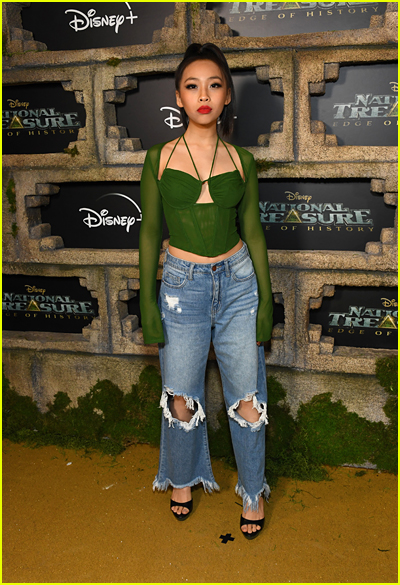 Raven's Home's Emmy Liu-Wang
If you missed it, on top of starring in Raven's Home, Emmy will also star in an upcoming Disney movie!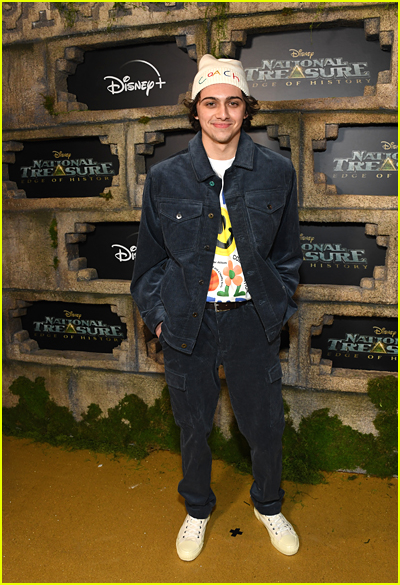 Raven's Home's Felix Avitia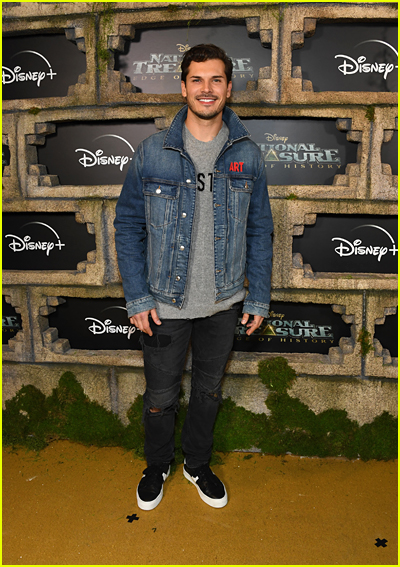 Gleb Savchenko
If you missed it, Gleb is going out on tour with Dancing with the Stars Live in 2023!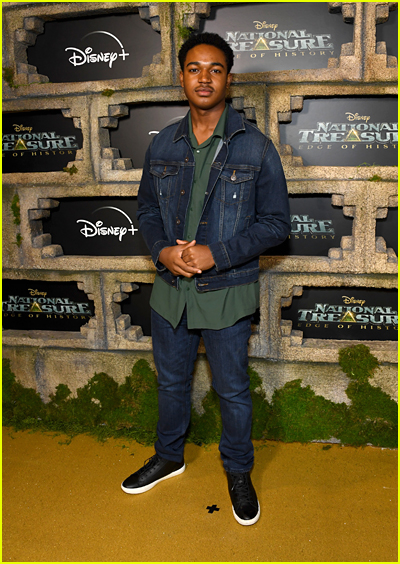 Raven's Home's Issac Ryan Brown
ICYMI: We exclusively premiered Issac's latest music video. Check it out!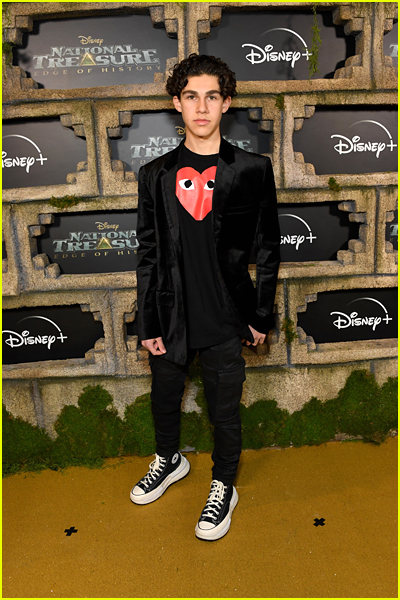 Sydney to the Max's Jackson Dollinger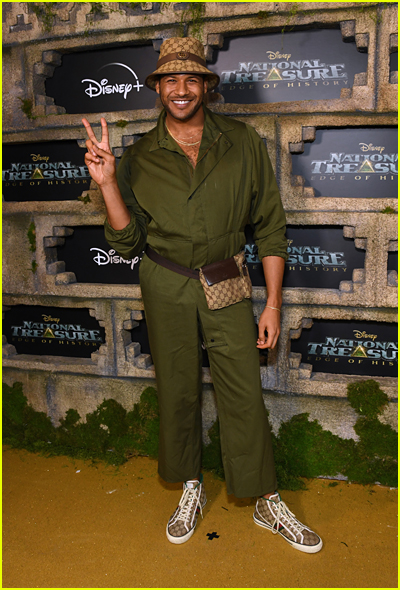 Jeffrey Bowyer-Chapman
Jeffrey will be back for Doogie Kamealoha, MD season two, coming in 2023 on Disney+!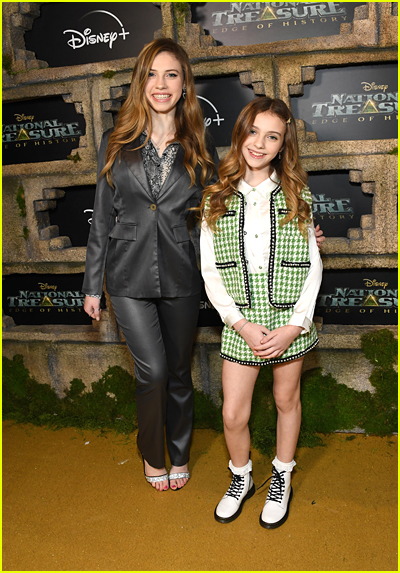 Hocus Pocus 2′s Juju Journey Brener & Mila Brener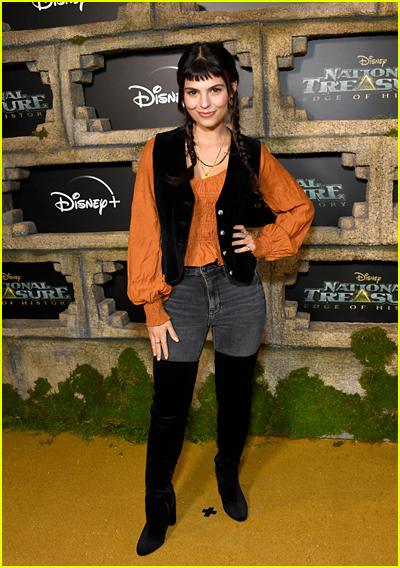 Monster High's Jy Prishkulnik
Jy will head to Vancouver in just a few weeks to film the Monster High: The Movie sequel!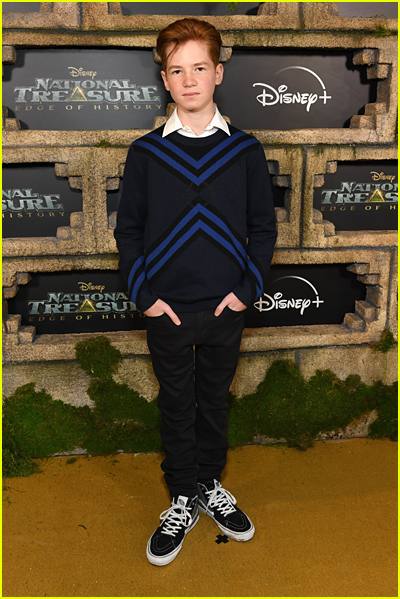 Secrets of Sulphur Springs' Landon Gordon
Learn 10 Fun Facts about Landon!
Season 3 of Secrets of Sulphur Springs is on the way…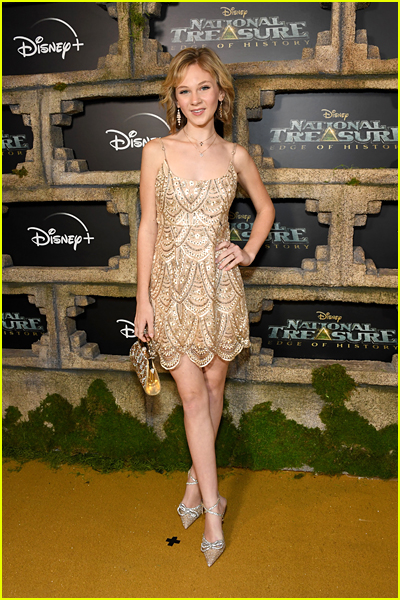 Life By Ella's Lily Brooks O'Briant
Get to know 10 Fun Facts about Lily here!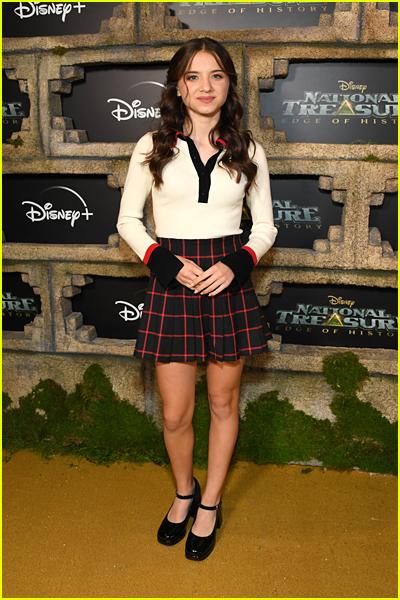 Secrets of Sulphur Springs' Madeleine McGraw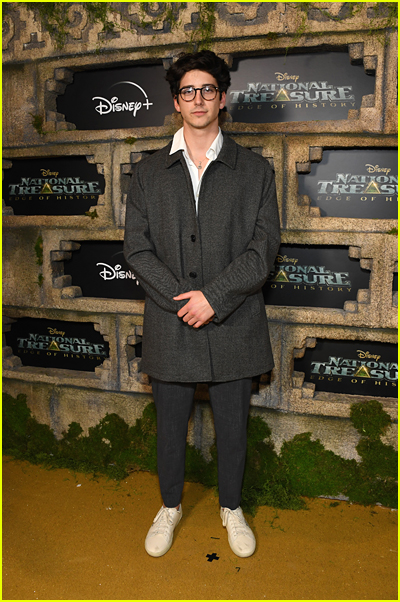 Milo Manheim
Milo will be on two upcoming shows – School Spirits and Doogie Kamealoha, MD season two – and a Disney+ movie.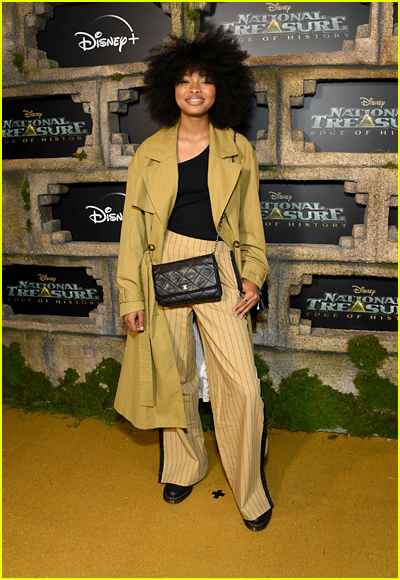 Mychal-Bella Bowman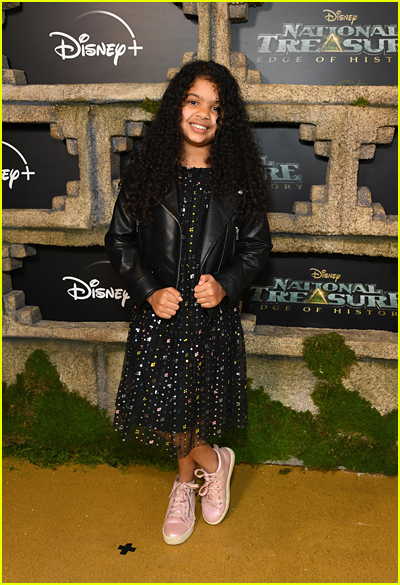 The Santa Clauses' Rupali Redd
There's only a couple more episodes left of Rupali's The Santa Clauses on Disney+!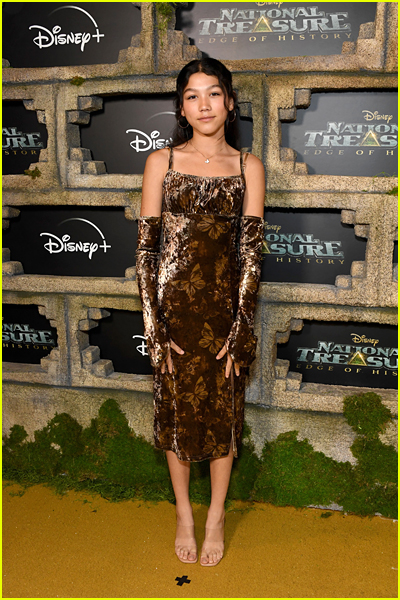 Txunamy Ortiz
Find out 10 Fun Facts about Txunamy here!
Click through the gallery to see even more photos…
Source: Read Full Article