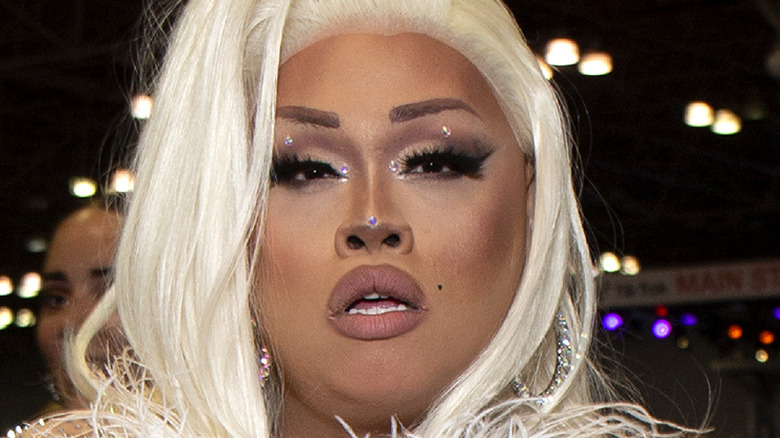 "RuPaul's Drag Race" spin-off "Drag Race All Stars" is back – and for this season, you'll be revisited by a group of familiar faces. These 13 fan favorites will be fiercely stomping down the runway with the hopes of redemption in each and every single one of their minds. The drag queens in question will no doubt be pulling out all the stops this season, with RuPaul, himself, hyping up the season to come and encouraging fans to stream along. 
"13 All Stars delivers one of the best Drag Race seasons ever!" RuPaul said in a statement, per E! News. "Don't take my word for it. You've got to stream it to believe it."
Wondering where you can see it for yourself? According to Variety, the show will premiere on Paramount+ on June 24, and will even be uploaded weekly to UK Netflix every Thursday (via Pink News). Among the 13 All Stars that will appear on this season include A'Keria C. Davenport, Eureka!, Ginger Minj, Jan, and quite a few more iconic names (via TV Insider). But of course we can't not talk about the return of Season 4's Jiggly Caliente, a queen who had a huge part in putting "RuPaul's Drag Race" on the map.
Jiggly Caliente is one of the few openly transgender drag queens on the show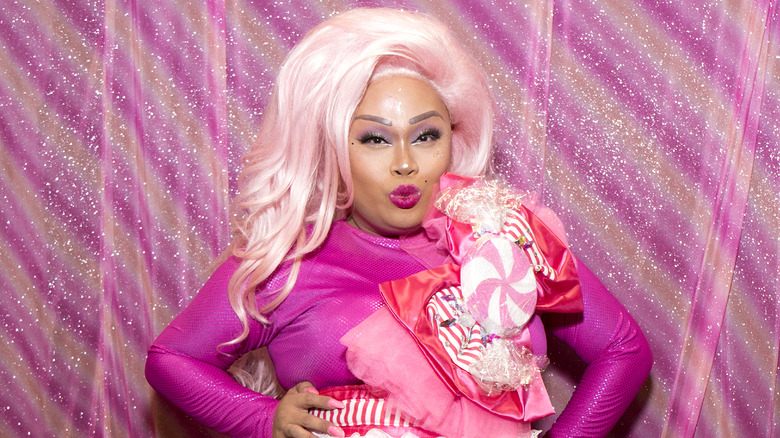 Bianca Castro, professionally known as Jiggly Caliente, is from Laguna, Philippines. 
She is one of the few drag queens who has publicly come out as transgender (via SCMP) telling Billboard that she wanted to give her fans "the 100% real me, instead a produced version of me that was made for TV." She has also used her platform to discuss the drag community from the perspective of an Asian person in the hopes of dispelling the stigma of Western views of Asian beauty standards. She explained that she wants people to see "how beautiful Asian men are."
Caliente's career absolutely skyrocketed after her time on "RuPaul's Drag Race" in Season 4, despite having finished in eighth place. She began her acting career in 2015, with one of her very first notable roles being a shop owner on the Comedy Central series "Broad City." She also played a recurring role as Veronica the shopkeeper on the FX series "Pose." Caliente's made several appearances in different music videos, including Bob the Drag Queen's video for "Yet Another Dig" (via Screenrant).
Only time will tell how Caliente does with her highly-anticipated return to the RuPaul runway and "Werk Room," but we have high hopes.
Source: Read Full Article