After days of anticipation, Florence and the Machine debuted her single "King." This track was co-written by Florence Welch and Jack Antonoff, giving it special meaning for Bleachers fans. Antonoff even took to Twitter, revealing that he "loved nothing more" than working on "King."
Florence and the Machine debuted her 2022 single, 'King'
Some know her for songs like "Shake It Out," "Dog Days Are Over," and "Ship to Wreck." In 2018, Florence and the Machine released her album High as Hope. Now, this artist is back with a new single about womanhood.
"As an artist, I never actually thought about my gender that much," Florence and the Machine said in a statement. "I just got on with it. I was as good as the men, and I just went out there and matched them every time. But now, thinking about being a woman in my 30s and the future, I suddenly feel this tearing of my identity and my desires."
"That to be a performer, but also to want a family might not be as simple for me as it is for my male counterparts," the statement continued. "I had modeled myself almost exclusively on male performers, and for the first time, I felt a wall come down between me and my idols as I have to make decisions they did not."
Complete with a new music video, "King" ushered in a new era for Florence and the Machine. Within a few days, the "King" track on Spotify earned thousands of plays, with co-writer Antonoff sharing his experience creating with Florence.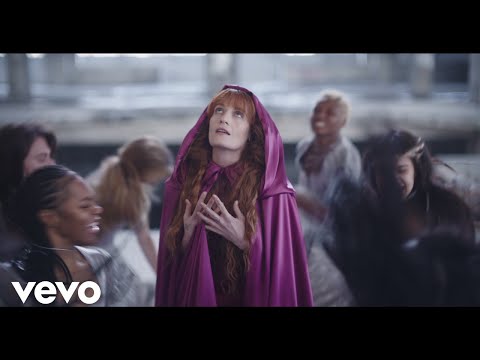 Bleachers' Jack Antonoff co-wrote 'King' by Florence and the Machine
After several mystical card-themed hints on social media, Florence and the Machine finally posted her newest song in February 2022. Although it does not list him as a featured vocalist, "King" was co-written and co-produced by Antonoff.
"King by Florence [and] the Machine," Antonoff tweeted, along with an Apple Music link. "There is nothing I loved more than making this with Florence."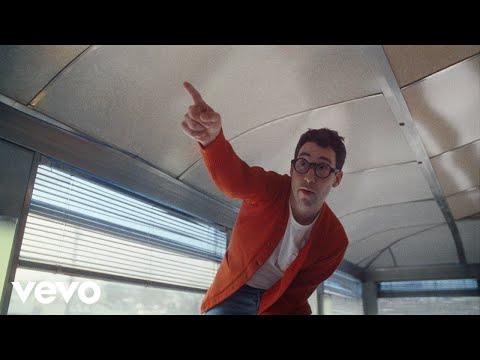 Jack Antonoff previously collaborated with artists like Taylor Swift, Lorde, and Carly Rae Jepsen
Some know Antonoff as a musical collaborator for several well-known artists. Of course, that includes his work with Florence and the Machine. He and Taylor Swift accepted the Grammy Award for Album of the Year, thanks to their work on Folklore.
He appeared in several YouTube videos alongside Lorde, co-writing several tracks off of the 2021 release Solar Power. Carly Rae Jepsen's Dedicated Side B lists Antonoff's band, Bleachers, as featured artists on "Comeback."
Antonoff also writes original music, predominately released with Bleachers. In 2021, this band released Take the Sadness Out of Saturday Night, later performing songs "How Dare You Want More" and "Chinatown" on Saturday Night Live. They embark on a North America-based tour in 2022, also making stops at Barcelona's Primavera Sound Music Festival.
Some fans expect this single to be the first of many new songs from Florence and the Machine. Until then, "King" is available on most major streaming platforms.
Source: Read Full Article